WhatsApp, a popular mobile messaging app owned by Meta Platforms (formerly Facebook), is testing cryptocurrency payments for a limited select group of users in the U.S. via its Novi digital wallet.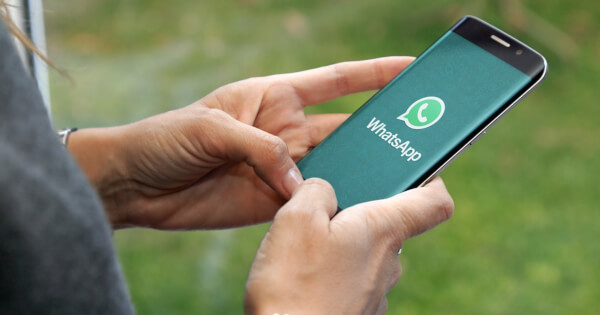 The WhatsApp crypto payments feature will allow users to send and receive money instantly, securely, and with no fees and use the Paxos stablecoin, which Novi wallet relies on.
The CEO of WhatsApp messaging service, Will Cathcart, talked about the announcement via Twitter and said "New in the U.S.: use your Novi digital wallet to send and receive money right within a WhatsApp chat. People use W.A. to coordinate sending money to loved ones, and now Novi will help them do that securely, instantly, and with no fees."
Meanwhile, the incoming leader of Novi, Stepehen Kasriel, also announced on Twitter and stated that the new feature will allow users to send money to friends and family easily: "We often hear that people use WhatsApp to coordinate sending money to loved ones, and Novi enables people to do that securely, instantly and with no fees." Kasriel further said that payments will appear directly in people's chats.
Like how WhatsApp payment works in India, the new payment feature is set to enable users to tap on the Plus symbol on iOS or the paper clip icon on Android to choose payments from the menu. Payments made using the Novi wallet are instant and with no fees. However, Novi does not support the use of other crypto coins like Bitcoin or Ether. It only relies on Paxos' stablecoin, whose value is pegged to the value of the U.S. dollar. The new crypto payments will not impact end-to-end encryption on WhatsApp.
The firm will require users to provide government-issued photo I.D. cards, and in some cases, video selfies. Besides the account security, this will allow WhatsApp's to ensure transactions meet international anti-money laundering laws.
Together with anti-fraud monitoring and two-factor factor authentication, WhatsApp's Novi/Paxos transactions will provide something unique in the crypto world: a "full refund for unauthorized transactions."
The Novi wallet uses Paxos stablecoin Pax Dollar (USDP) – the seventh-largest stablecoin, with a market cap of about $950 million. The two largest stablecoins, tether and USD coin, have a market cap of $76 billion and $42 billion, respectively.
Meta Pushing Ahead with Crypto Plan
The development by WhatsApp embracing cryptocurrency payment comes at a time when Meta Platforms Inc is conducting a small-scale, six-week trial in Guatemala and the U.S. The company has already started testing Novi in Guatemala and the U.S., allowing the stablecoin Pax dollar transfers. During the pilot trial, the firm has been able to test and learn which features and functionalities are most vital to people and now focuses its efforts on making them even better.   
As reported by Blockchain.News, Stephen Kasriel is replacing David Marcus, who announced plans to step down as the head of Novi and Meta's Fintech division on November 30, citing the nudging of his "entrepreneurial DNA."
Marcus, who spearheaded Facebook's Novi wallet project, will leave the media firm at the end of the year. He worked at Meta platforms for seven years, serving as the vice president of messaging products from 2014 before co-founding the Diem cryptocurrency and taking over Novi in 2018.  The current vice president of Novi product is Stephen Kasriel.
In 2019, Facebook announced plans for its own cryptocurrency known as Libra and told Libra Association. However, central banks and regulators worldwide were concerned about the plan and associated the efforts with the company's attempts to gain more power.
As a result, Facebook scaled back global rollout plans for Diem following concerns among regulators that the service could gain too much control over the money system, and in turn, could enable crime and harm users' privacy.
Now Diem focuses on creating a stablecoin pegged to the U.S. dollar to avoid the volatility that makes other cryptocurrencies challenging to use. The Novi wallet replaced the original Libra wallet, and it will support future Diem coins once they begin rolling out. The wallet currently supports Paxos dollars and allows seamless and easy payment with no hidden costs.
Image source: Shutterstock