U.S. President Joe Biden has renominated Jerome Powell as the next Federal Reserve Chairman after much speculation went around saying that Fed Governor Lael Brainard could replace him to lead the U.S. Central Bank for the next four years.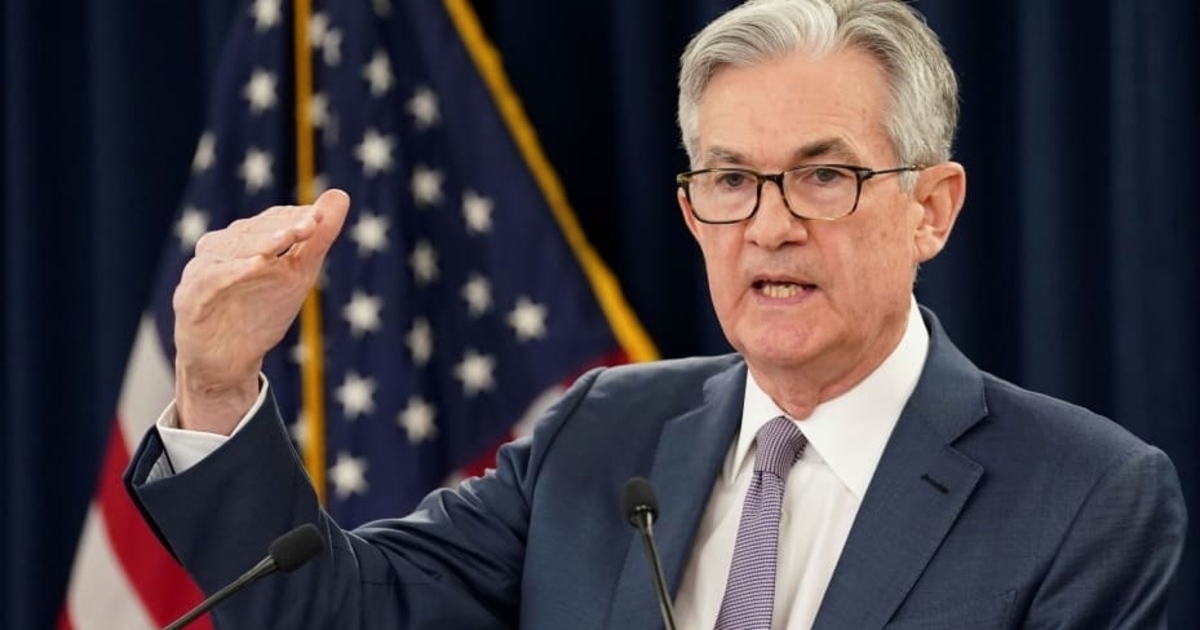 Meanwhile, President Joe Biden also appointed Lael Brainard, a member of the Fed board, as the agency's Vice Chairperson.
On Monday, November 21, the White House announced that President Biden would nominate Powell to lead the Federal Reserve system's Board of Governors for another four-year term after his present term comes to an end in February 2022.
The executive branch pointed out the decision reached to award Mr. Powell another term in office based on the premised that he played a crucial role while serving as the Fed chair in reducing the economic effect of the Covid-19 pandemic, the generation of 5.6 million jobs, and reducing an unemployment rate at a 4.6%.
With Powell as chairman and Brainard as Vice Chairperson, President Biden mentioned that he expects that the duo will help keep the focus on low inflation, stable prices, and provide more employment for the American people, and also address Biden's stance on climate change.
Biden further stated:
"That success is a testament to the economic agenda I've pursued and to the decisive action that the Federal Reserve has taken under Chair Powell and Dr. Brainard to help steer us through the worst downturn in modern American history and put us on the path to recovery."
"Together, they also share my deep belief that urgent action is needed to address the economic risks posed by climate change and stay ahead of emerging risks in our financial system," the President elaborated.
Powell was appointed as Fed Chairman by the former President Trump's administration and took office in February 2018, with a four-year term that is set to end in February 2022. His term as a member of the Board of Governors will expire on January 31, 2028.
Stance towards Crypto by Powell And Brainard's Leadership?
Economists believe that the differences between Powell and Brainard are slight, and therefore their leadership decisions would not impact huge differences on the crypto and digital asset markets.
The two leaders share a conviction that crypto-assets should not be allowed to grow unchecked to an extent where they might threaten the existing financial system.
In the past, the duo was seen as a monetary policy dove, meaning they are likely to be more tolerant of inflation. That might be a positive thing for Bitcoin, given that several investors widely use the crypto asset as a hedge against rising prices.
In the past two years, high-risk investment assets such as cryptocurrencies have witnessed their prices skyrocket. For example, the price of Bitcoin has almost doubled since the beginning of the year. The reason is due to a combination of stimulus checks from the U.S. government, relatively low-interest rates, and rising consumer savings.
If Powell is slow to raise interest rates, investors will likely stay interested in risky bets like crypto coins.
Cryptocurrencies are considered to act as a hedge against inflation, and advocates claim that since such digital assets have a limited supply, they can't be devalued, unlike the U.S. dollar or other traditional currencies. These investors often view cryptocurrency as a hedge for loose fed policy.
However, there is uncertainty regarding how markets will fare without additional support from the Fed, which will test retail investors' portfolios.
Image source: CNBC