In order to make its stance known about stablecoins, the Hong Kong Monetary Authority (HKMA) has published a discussion paper in which it is soliciting the public's contributions to its proposed regulatory approach to digital currencies and stablecoins in particular.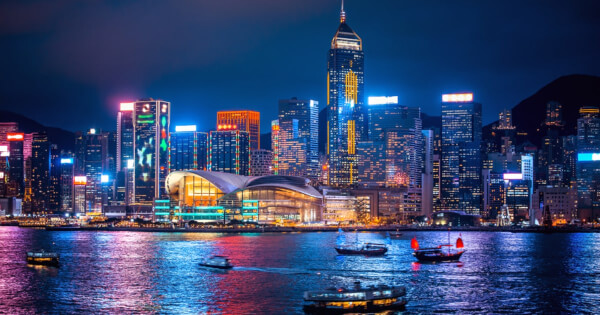 Per the published paper, the HKMA acknowledged the steady growth in the market capitalization of stablecoins which is pegged close to $150 billion, up significantly from less than $20 billion back in January 2020.
The growth of stablecoins has been seen by many regulators as a source of potential threat to financial stability, and some especially China has moved to ban all related digital assets. The request for comments by the HKMA is hinged on 8 salient questions that can eventually drive one of 5 outcomes, including "no action", "opt-in regime", "risk-based regime", "catch-all regime", and "blanket ban". 
Each of these outcomes has its features and potential downsides. The no-action call for instance can fuel the sustenance of the status quo with the inherent risks growing and eventually affecting the broader financial ecosystem. The risk-based regime will see comprehensive regulatory coverage to address risks in a broader sense. The downside to this regime will be the regulatory and supervisory costs with a number of risks still existent.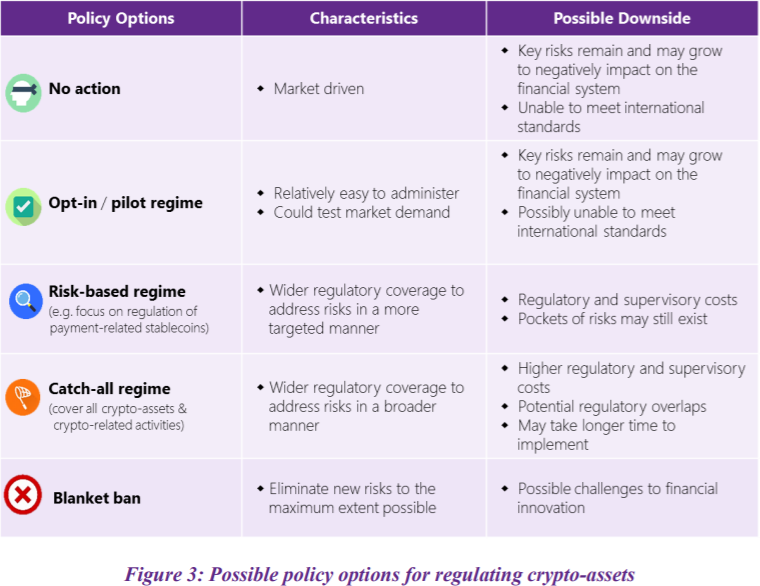 Source: HKMA
The advent of stablecoins – digital currencies that have no volatility – has changed many narratives in the $2 trillion cryptocurrency industry. These tokens, the most common of which is Tether (USDT), USDC, and BUSD, are now being used as the fiat in the crypto trading world, as a lending asset in decentralized finance (DeFi), a use case that has stirred the influx of both retail and institutional investors into the space.
Despite this growth, the discussion paper noted that;
"The growing exposure of institutional investors to such assets as an alternative to or to complement traditional asset classes for trading, lending and borrowing […] indicate growing interconnectedness with the mainstream financial system."
Joining other nations, including the U.S. in pushing for a stablecoin regulation, the HKMA plans to bring the regulations to life by 2023/24, the HKMA is giving the public up to March 31st this year to submit their responses.
Image source: Shutterstock