Over the past ten days, Ethereum (ETH) has pitched camp above the psychological price of $3,000 since it nosedived below this level on January 10.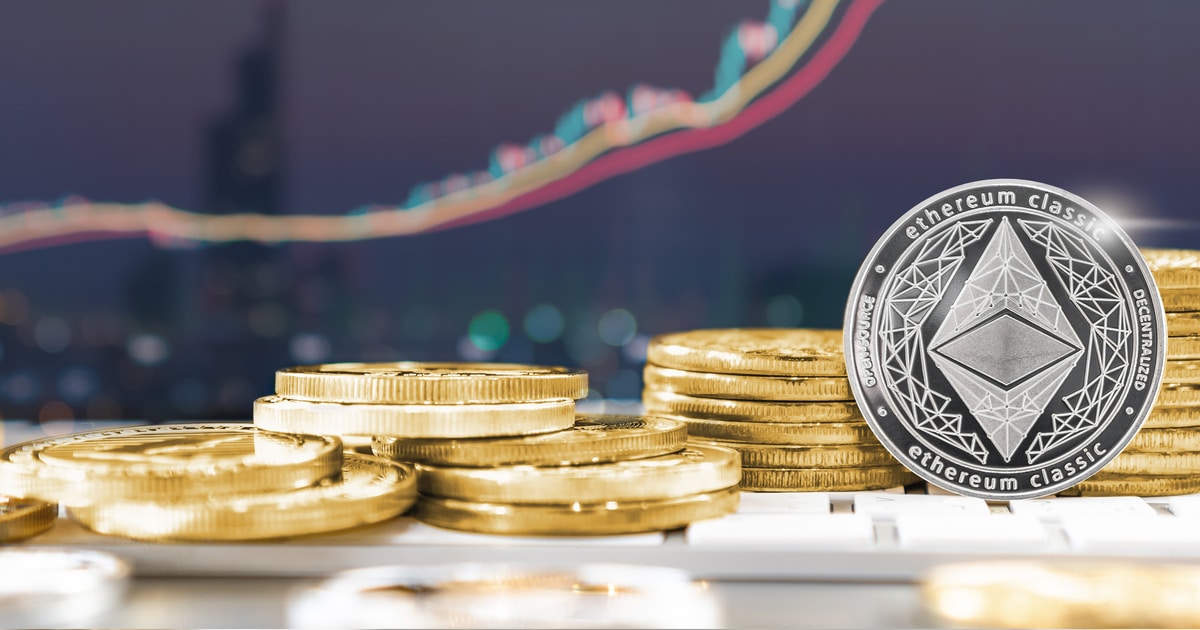 The second-largest cryptocurrency based on market capitalization was up 1.63% in the last 24 hours to hit $3,125 during intraday trading. 
Ethereum has gained momentum based on increased social engagement, as alluded to by market insight provider Santiment. 
IntoTheBlock echoed these sentiments and noted that the number of ETH holders was increasing. The data analytic firm explained:
"The number of ETH holders continues to grow as it reached 68.34 million addresses, a new all-time high. While the price of Ethereum is still below the ATH, the number of transactions remains near its highs with an increasing number of holders, reflecting the increasing demand."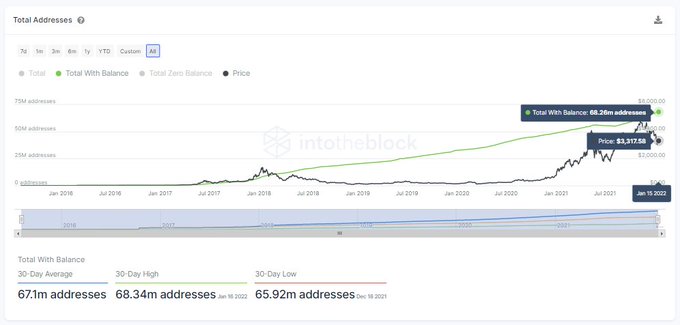 Source: IntoTheBlock
Leading cryptocurrencies have been trading below their all-time high (ATH) prices. For instance, Ethereum reached historic highs of $4,850 late last year as the network's revenue shot up by 1,777%.
On the other hand, Bitcoin (BTC) was hovering around the $41,905 level during intraday trading, according to CoinMarketCap. the top cryptocurrency once hit a record high price of $69,000 in November 202.
Susannah Streeter, a senior investment and markets analyst at brokerage firm Hargreaves Lansdown, attributes this trend to increased sensitivity among investors about tightened monetary policies and the possibility of inflated interest rates.
Nevertheless, Streeter acknowledged that a price surge was imminent because more crypto investors would be drawn into the market with the expectation of a steep recovery. She noted:
"There is a chance that if investors do pile in, Ether could shoot back up to recent highs, but as we've seen with its rollercoaster ride so far, it's unlikely to stay there for long."
These sentiments enable a bullish picture for Ethereum within the short term.
Image source: Shutterstock