The diversification of the Ethereum (ETH) network has created many use cases, which have enhanced adoption. The Ethereum Name Service (ENS), a crypto domain based on the ETH blockchain, has generated revenue worth nearly 20 million since its launch in May 2017.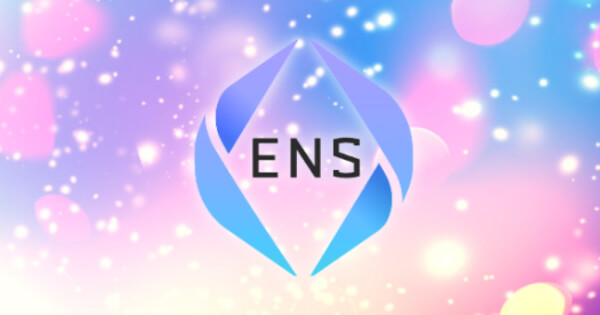 Mason Nystrom, a research analyst at Messari Crypto, explained:
"Since its launch, ENS has accrued nearly 13,000 Ether in revenue with approximately $2.5 million in renewal fees and 10,000 in registration fees. In real-time value (e.g. selling ETH as it comes in) this would equate to $20 million in revenue. ENS Registrar holds 4K ETH (~20M)."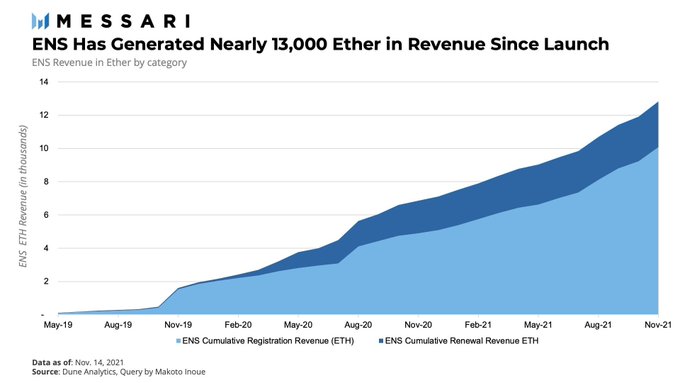 ENS can be regarded as the blockchain correspondent of the Domain Name System (DNS).
Nystrom added:
 "Recently, ENS integrated with DNS and can now map DNS domains (.com, .cash, etc.) to a crypto address capable of receiving a variety of assets (ETH, BTC, etc)."
The Ethereum Name Service established its governance token, ENS, on Nov 8 to boost its decentralization.  ENS has gained steam because it is the 231st cryptocurrency with a market capitalization of $700 million, according to CoinMarketCap. 
Nearly 9,056 ETH is being burned daily
According to IntoTheBlock analyst Daniel Ferraro:
"ETH is on the path of becoming deflationary. Crunching some numbers since the EIP-1556 was implemented: – Over 914,680 ETH has been burned, meaning that approximately 9,056 ETH are being burned daily – Net Issuance dropped to 0.07% in November, as the percentage of fees burned is nearly 87%."
The London Hardfork or EIP 1559 upgrade was launched in August, and it introduced a feature where Ether would be burnt every time it is used in transactions.  With burnt Ether surpassing $4 billion, a supply deficit is continuously prompted in the Ethereum network.
Meanwhile, Ethereum's transaction recently reached a 5-month high.
Image source: Shutterstock