Power shortages are causing some cryptocurrency mining firms to leave Kazakhstan and move to other nations.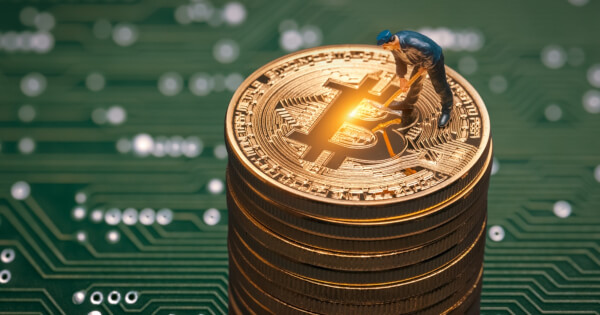 Crypto mining company Xive announced on Wednesday, November 24 that it is moving its mining farm out of Southern Kazakhstan due to electricity shortages.
Didar Bekbau, the co-founder of Xive cryptocurrency mining firm, talked about the development and said that the firm is shutting down a 2,500-rig mine in South Kazakhstan because of a lack of adequate electricity supply from the national grid.  
"Sad to shut down our mining farm in south [Kazakhstan]," he stated.
Bekbau said that the southern part of Kazakhstan is no longer a viable place for cryptocurrency mining activities because of electricity shortage and the national grid has made it difficult to transfer power from energy-rich areas in the north to more energy scarce regions in the south.
The southern part of the nation is especially vulnerable as the region lacks sufficient electricity generating plants and the national grid cannot reliably transfer electricity from the energy-rich northern region.
It is clear that mining in south Kazakhstan is not possible anymore, Bekbau stated. While he did not mention if he was moving mining out of the nation entirely, he stated that Xive is preparing a new site for its over 2,500 machines.
Crypto miners such as Energix and Xive, have been facing electricity issues since September because of the rationing from KEGOC, the national grid operator of Kazakhstan.
Bekbau disclosed that some crypto mining firms are moving from the country to places like Russia and the U.S. as there are no options left in Kazakhstan.
The Mining Sector After the Boom
According to data from Cambridge Centre For Alternative Finance, Kazakhstan currently ranks second behind the U.S. in global Bitcoin mining, accounting for an 18.1% Bitcoin mining hashrate, up from 8.8% in June.
The nation is struggling to meet the energy needs because of its booming cryptocurrency mining industry, which has been flourishing thanks to cheap power and an influx of crypto miners from neighbouring China.
Miners flocked to Kazakhstan after China banned crypto mining in May.
But the mining boom has strained Kazakhstan's energy supply which is majorly powered by coal production in the northern part of the country.  And since July, the country has experienced blackouts in different parts of the nation.
Lawmakers in the country have blamed energy shortages on cryptocurrency mining farms. Kazakhstan's first vice Minister of energy, Murat Zhurebekov, announced in a press conference in early November that cryptocurrency mining has caused an 8% rise in energy demands on the national grid this year.  Electricity demand normally increases by 1% or 2% every year, he stated.
On November 19, Kazakhstan President Kassym-Jomart Tokayev acknowledged in a press briefing that the country is number 2 in the world in terms of crypto mining, but does not see financial returns.
Unregulated farms have been mentioned as the reason why the government so far has witnessed little benefit from the mining boom. Kazakh officials claim that illegal crypto mining activities are the key root cause of the nation's energy problems.
In the press conference, Zhurebekov admitted that Kazakhstan is not going to simply watch illegal miners consume electricity and contribute to the energy shortage.
However, the country appears friendly and has been careful towards handling the crypto mining activities and as result is pushing for more regulations of the industry rather than imposing a total ban on the sector.
Image source: Shutterstock