Bitcoin (BTC) has been correcting since it surged to an all-time high (ATH) of $69K earlier this month.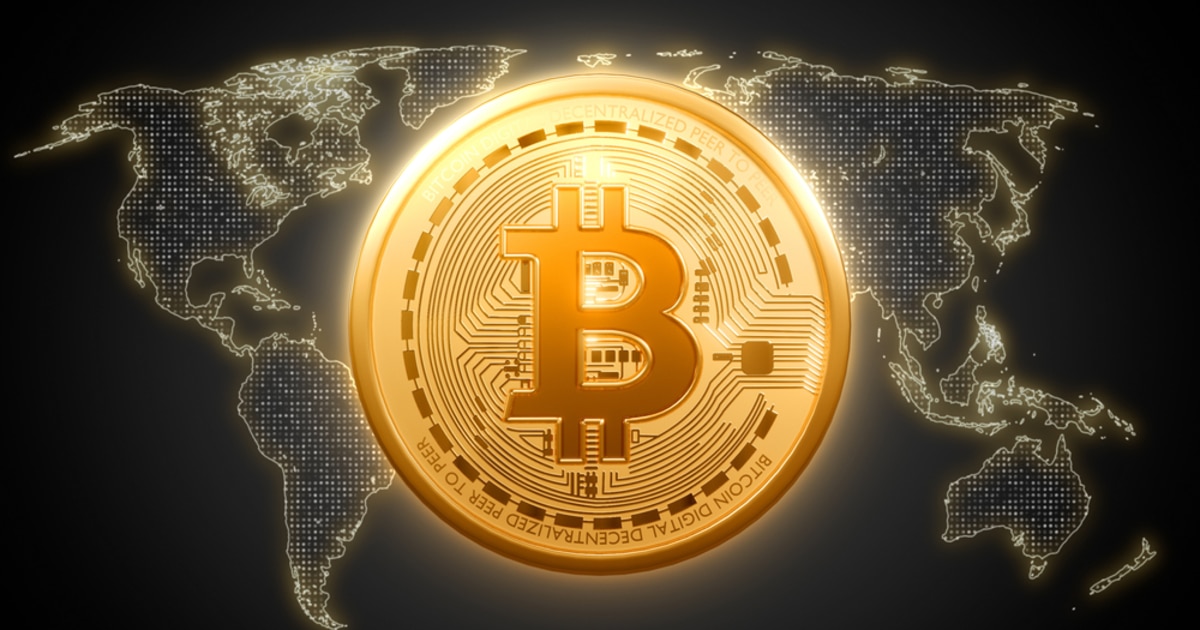 This retracement has triggered a 17% loss in Bitcoin supply, with short-term holders who bought the top being the primary culprits.
Market insight provider Glassnode explained:
"When the Bitcoin market experiences a large sell-off, the change in profitable supply indicates how many coins have an on-chain cost basis above the current price. Since the ATH, over 17% of the BTC supply has fallen underwater, leaving 83% of the supply in profit."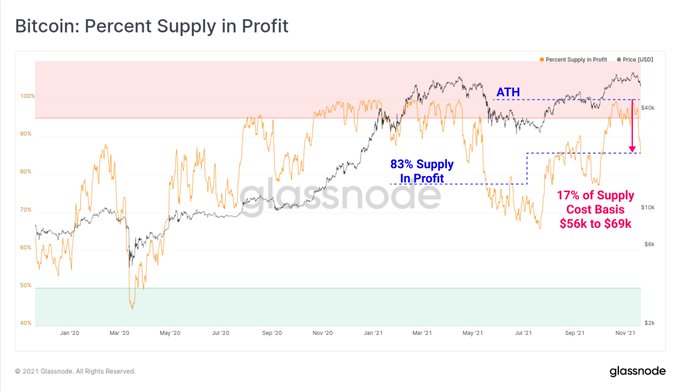 On the other hand, the short-term holder SQPR indicator has fallen below 1, which illustrates that top-buyers are spending their Bitcoin holdings at a realized loss.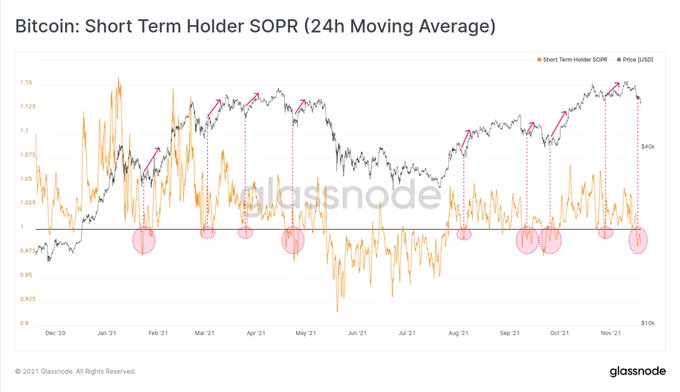 However, all is not lost in the Bitcoin market because the leading cryptocurrency is still in an ascending channel even if the price drops to the $54,000 level. This price pattern shows higher highs and higher lows, which signifies an uptrend. 
Long-term BTC holders are not in a panic mood
Long-term BTC holders remain unfazed about the sell-off in the Bitcoin market because they are not spending their coins in agitation. Glassnode acknowledged:
"However, even after a near 20% correction (-$13.5K) off the ATH, Long-Term Holders do not appear to be spending their coins in panic. After peaking at 13.5M BTC, LTHs have only distributed 100K BTC over the last month, representing just 0.7% of their total holdings."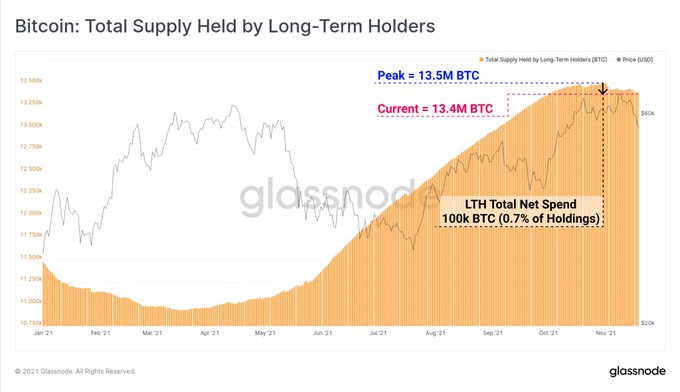 Daniel Ferraro, a researcher at IntoTheBlock, echoed these sentiments and said:
"Don't get shaken out by the recent price action in Bitcoin. Strong long-term investment conviction: The number of Bitcoin hodlers is currently at an ATH (60.54% of the total holders). Since Friday, ITB Netflows indicator spotted that almost 20,000 BTC left centralized exchanges."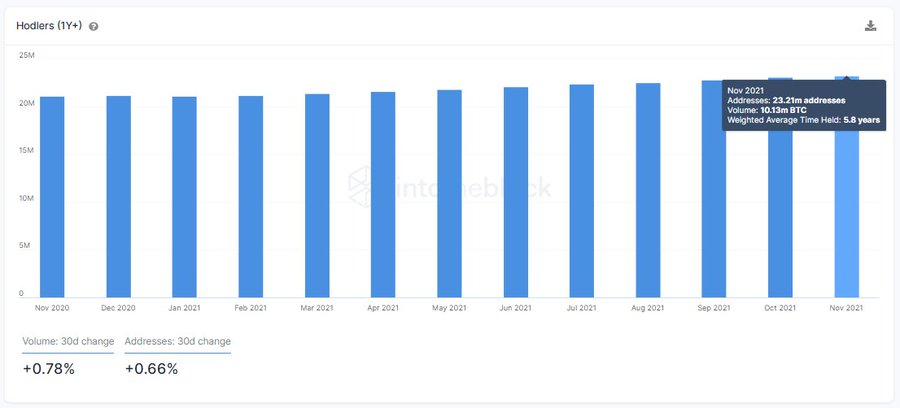 Meanwhile, $100,000 is still forecasted as the largest strike price for Bitcoin options this year. 
Image source: Shutterstock