Prime Blockchain Inc, a Bitcoin mining and infrastructure company, is preparing to go public in the U.S. through a special purpose acquisition company (SPAC). The moves underscore the increasing interest in the Bitcoin space.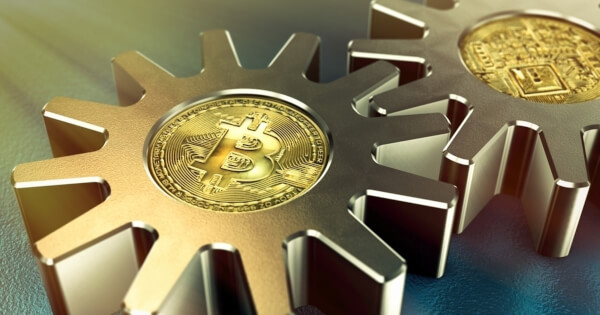 Prime Blockchain, also popularly known as PrimeBlock Bitcoin mining company, is currently in talks to go public in the U.S. through a merger with special purpose acquisition company 10X Capital Venture Acquisition Corp II. 
The SPAC plans to raise more than $150 million through a so-called private investment in public equity or PIPE to support the deal, which is set to take PrimeBlock public and values the combined entity at around $1.5 billion.
The terms of the deal are not yet finalized, which still have a possibility to change, and it is possible that talks could collapse if both parties do not reach a mutual agreement.
The shares of 10X Capital venture rose 11% in early pre-market trading in New York on Thursday, November 18, following the news.
With its Bitcoin mining operations in Canada, Pennsylvania, Tennessee, and North Carolina, PrimeBlock aims to establish itself as "one of the leading carbon-neutral mining and infrastructure companies in North America."
PrimeBlock is on track to generate annualized revenue of about $100 million. The firm currently mines about 5 BTC per day, operates at a hash rate or mining power of roughly 1 exahash per second (EH/s) and is growing its capacity at 25 megawatts per month.
On November 4, PrimeBlock stated that it hired former Goldman Sachs crypto investment banker Gaurav Budhrani as its new CEO and also hired former tZERO chief legal officer Alan Konevsky to serve as its chief legal officer.
As of November, PrimeBlock announced that it held over 10,300 rigs equipped for Bitcoin mining as well as 2,600 Ether (ETH) miners.
PrimeBlock wants to get to the market quickly and efficiently. After evaluating different paths, the SPAC route is set to allow it to get to the public market the quickest.
The Crypto IPO Race  
PrimeBlock's bid to go public comes at a time when a series of other cryptocurrency mining companies such as Iris Energy Limited, Stronghold Digital Mining Inc, among others, are pushing ahead with similar plans.
Coinbase, the largest U.S. crypto exchange, successfully listed its shares on the Nasdaq in April after receiving regulatory clearances.
Successful market launches from the likes of Coinbase have helped to bring confidence among investors in digital coins.
Furthermore, the U.S. Securities and Exchange Commission (SEC) decision to approve crypto listings (Bitcoin futures ETFs) has served as a major win to the legitimacy of digital coins.
In May, Cipher Mining Inc stated that it agreed to go public through a merger with blank-check firm Good Works Acquisition Corp in a deal valued at $2 billion.
In July, one of North America's largest Bitcoin mining firms, Core Scientific, announced plans to go public on the Nasdaq through a merger with a blank-check company backed by Blackrock Inc in a deal that values the crypto miner at $4.3 billion.
Image source: Shutterstock